My first ever original invention.
Some of my baking journey so far 👩🏽‍🍳
It's a variant of the red velvet cake, except there's no red food coloring thank goodness! I've also added meringue to the sponge to make it lighter. Personally this is one of my favourite cakes, not just because it's my own recipe. I've always liked the combination of chocolate and salted caramel but sadly it's normally too sweet for my palate.
I have baked this cake numerous times before as I was trying to perfect it. It's almost there I'd say but I'll have to bake it at least once more to make sure it wasn't down to luck. Plus I certainly don't mind eating a slice of it. Labels: Cake. White loaf with a twist. It's been a while and the last few weekends had been incredibly busy for me.
My Baking Journey – Learning how to make homemade sourdough bread
I finally took the plunge and bought the rye sourdough starter that I had been eyeing for months from a dutch bakery. It has since grown very well and is now called Francis, and it lives in my fridge most of the time. This weekend I've made a pain rustique. Basically a rustic white bread but the recipe I used also includes rye sourdough starter and some whole wheat flour for extra flavour.
I must say this has been my best attempt at bread making to date. The oven spring was also the most impressive compared to my previous attempts. The crust was a lot better this time having left it in the oven a bit longer after baking. Sunday, 17 February White bread. Lately I have been experimenting with white bread and personally I enjoy a good loaf of crusty bread. Whilst the process of bread making is absolutely enjoyable it is an art that I have yet to fully understand let alone master it.
It seems the key to bread making is the ability to judge the degree of gluten development and also the degree of final proofing achieved prior to baking. Anyway despite all that I still enjoyed eating my bread especially when it's lightly toasted in the oven for a few minutes. I can't wait to eat my hickory BBQ turkey sandwiches for lunch tomorrow. Saturday, 16 February Baking Disaster. It seems that it's human nature to want to showcase positive results in whatever they do. For example the research articles published in renowned journals almost always show a positive finding in their experiment.
50 Must-Read Baking Books
That is something called the publisher's bias, or in other words, human's innate desire to show their best and hide the ugly. But much is to be learned about the occasions when things don't turn out the way we expected. I've decided to share with you the baking disaster that I just had last evening. It was a cake meant to be for my friend's valentine surprise.
For some reason I decided to bake the sponge in a tray instead of cake pans with the vision of making a modern looking square cake. It was only until I've popped it in the oven when I realised the tray was a tad too big and it ended up slanted to one side. Lopsided sponge aside, the mascarpone frosting turned out tasting great but was very much on the sloppy side. I blame it on the fact that my friend didn't want me to add more cream to it which probably would have made it stiffer for frosting the cake.
In an attempt to salvage the disastrous cake we ended up with this:. Labels: Ramblings. Wednesday, 13 February Coffee and Walnut Cake. I was invited to a dinner party last weekend and instead of a usual bottle of wine I decided to bake this age-old classic as a gift. I used a recipe from Brendan Lynch's website but instead of a coffee cream cheese frosting I opted for a swiss meringue coffee and cinnamon buttercream. The cake had a nice flavour to it but can probably do with a touch more coffee and cinnamon.
Unfortunately the sponge was a little on the hard side and I think it could be due to the fact that I didn't have the patience to bring butter to room temperature prior to creaming it with the sugar. I enjoyed eating it nevertheless and I'd like to think my friends did too. Just had my exam two days ago and I've been dying to bake. I decided to go with the more time consuming bakes such as baguettes and croissants because trust me we hardly get so many days off in a row in medical school. I chose to make baguettes because I've been experimenting with it a few times over the last few months but I just couldn't quite get it right.
They all tasted very nice but I wanted to get the ideal airy crumb texture with a crust that isn't too chewy.
Blog Archive
I decided to go with a lower hydration recipe by Hamelman this time. I think I've been way too ambitious to tackle the highest hydration dough recipe previously considering I'm a total novice to baking bread. As usual I picked the notoriously difficult one to start with, i.
They turned out well this time and the crumb texture in my opinion was the best I could achieve given I have no access to professional ovens. Labels: Bread , Viennoiseries. Monday, 7 January My to-bake list. Having come across a handful of baking blog owners shameless yet proudly exhibiting their to-bake list. I thought it's time for me to follow suit and proclaim to the world the things I wish to bake in the months to come as soon as I find the time to do so!
A student's baking journey
Here goes:. Sunday, 6 January Baguettes - The highs and lows. I've never been a big fan of bread. As a child growing up eating supermarket bread loaves I found them rather bland and I couldn't comprehend how 'some' people actually claimed they liked the crust which, to me tastes dry and unappealing. It was only until recently when I had a bite of the sourdough baguette at a restaurant that my opinion of bread was changed.
I became an admirer of baguettes. Wednesday, 26 December Christmas. Friday, 21 December Vol-au-vent.
get link Labels: Viennoiseries. Thursday, 20 December Chocolate Entremet. I first came across this cake on Youtube one of the few sources that I gain my baking inspirations from. All these enclosed in a rich and velvety chocolate ganache and coated with a shiny glaze. The making of an entremet requires a methodical approach. The end result is this:. Wednesday, 21 November Good old no-bake lemon cheesecake. I know I know, two entries in a row, i. A bit too much don't you think?
Well it couldn't be helped since I had wanted to make the chocolate tartlets for ages and it just happened that my flatmate's birthday is on the coming Monday and he requested for a no-bake lemon cheesecake.
Baking Journey.
Follow A Baking Journey on Feedspot;
Lore & Dysorder: The Hells Detective Mysteries.
I have a bad habit of going for the more technically challenging bakes and ignoring the simpler stuff. It was almost like a perfect excuse for me go back to the basics. The recipe couldn't have been simpler. As always I wanted to make mine look slightly different from the ones I normally see so I decided to go with an oblong shaped lemon cheesecake instead of a round one.
That was partly because I've previously bought a terrine mould that had so far been sitting there collecting dust. From total scratch to your first batch, Bread Baking for Beginners offers simple, user-friendly tutorials and recipes to mix, knead, and enjoy freshly baked loaves at home. Discover rare but precious traditional bakes from India, as well as new spice-infused recipes. Each cookie—about the size of your head—is not only fun to make, but tastes delicious and is perfect to savor or share.
A Baking Journey
A Baking Journey
A Baking Journey
A Baking Journey
A Baking Journey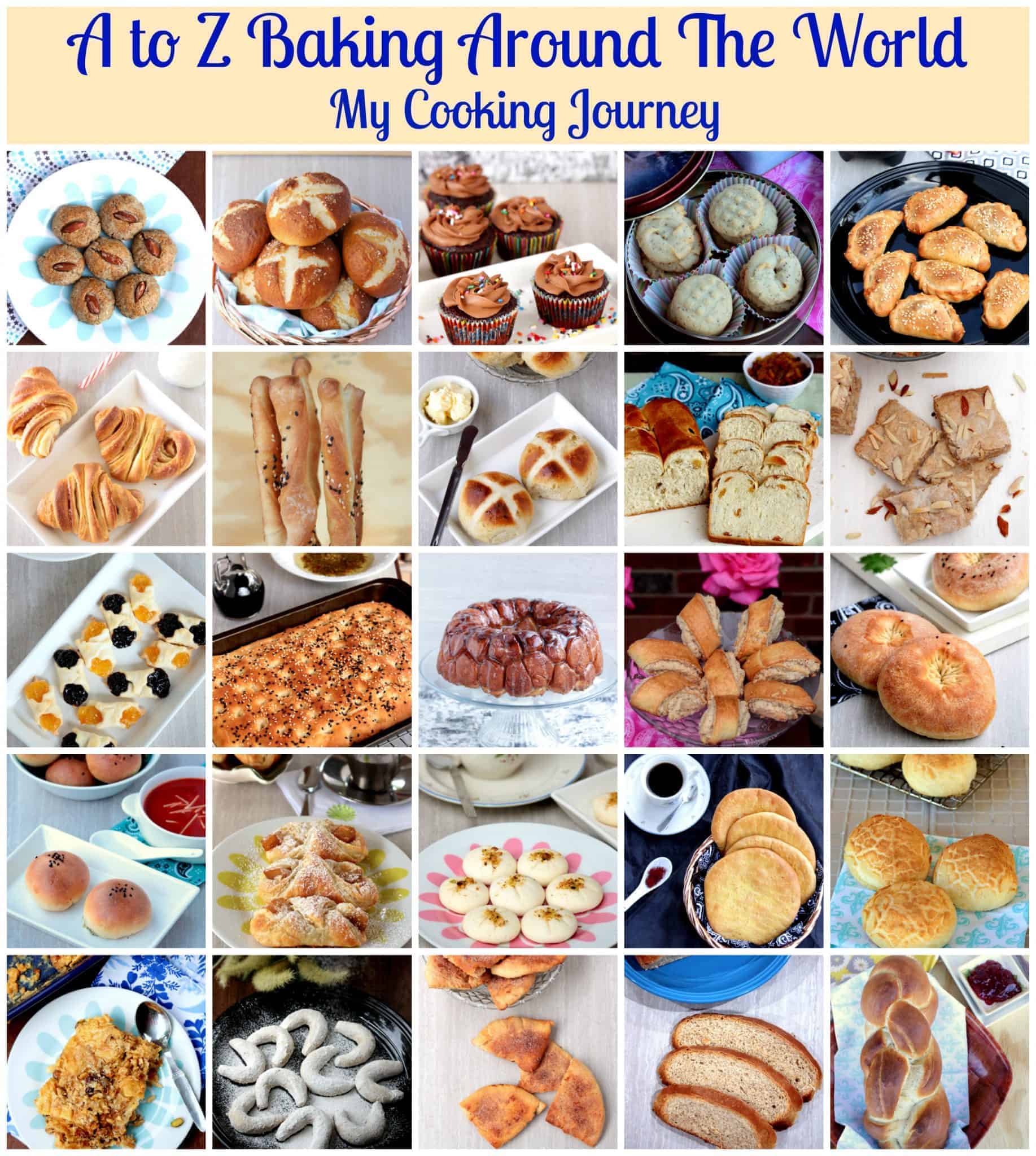 A Baking Journey
A Baking Journey
---
Copyright 2019 - All Right Reserved
---